High performance
Simple, flexible operation with touch interface
Innovative sensors to aid in setup and to monitor processing
Minimal wire loss thanks to sensor monitoring
Simple integration of delivery and deposit equipment
TopWin interface
Networking in company network
Function
This model is designed for processing cables with a cross section of up to 35mm², multicore conductors with an outside diameter of up to 16mm or flat cables with a width of up to 40mm. The customer has his choice of a belt drive or various double-roller drives depending on his requirements.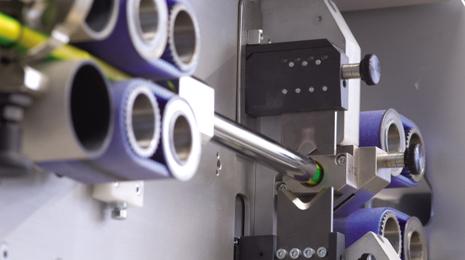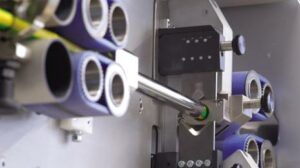 Sensors
The conductor diameter is automatically detected by a sensor using an inductive measuring approach. This feature greatly shortens setup and changeover and reduces operating errors. Laser and a CCD line optically measure the outside cable diameter and check that the cable is present during processing.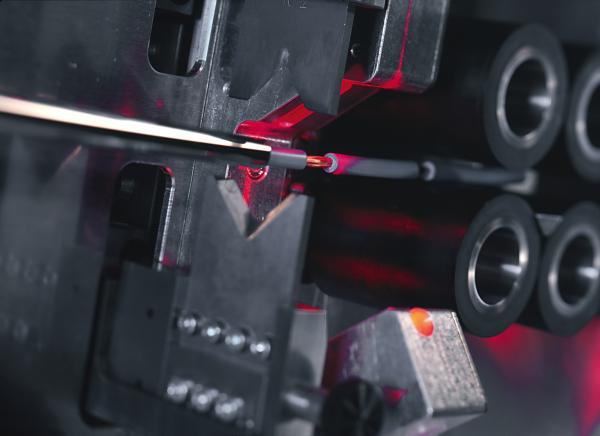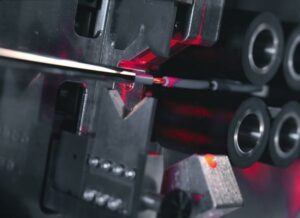 Periphery and interfaces
The integration of wire feeding systems, printers, active deposition units, etc. is standardized and easy. Special attention was paid to the integration and control of inkjet systems. Data backup, updates, import of CSV cable and product data are handled over a USB stick.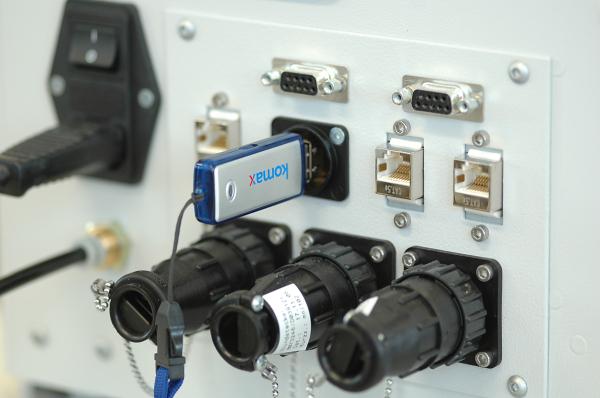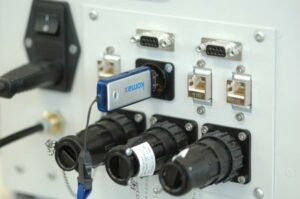 Software
TopTouch is an intuitive touch screen user software modeled on the TopWin structure found in automatic crimping machines. With the integrated user prompts, Kappas are extremely easy to operate.
TopWin Kappa expands the capabilities and functions of the fully automatic Kappa cutting and stripping machines. The PC-based control software allows inkjet marking, sequence production, and part list processing. The products to be produced may be loaded directly to the wire processing machine or via a job list.
The optional interface WPCS (Wire Processing Communication Stand-ard) allows Komax machines to be networked under TopWin. With this open interface, the machine is easy to integrate into existing production sequences.
TopNet is a clearly arranged mana-gement software with functions for the centralized creation and management of parts, articles and jobs that help you to optimize your production operations.
TopConvert can be used to convert already existing job and article lists to WPCS format. These data may then be processed directly by the cutting and stripping machine.
Accessories/options
The Komax Kappa line can be customized with various accessories to meet specific customer needs.
Feed systems
Komax 104 passive dereeler
Wire feed systems
ads 115, ads 119 and ads 123
Preliminary processing of wires
Komax 26 hot stamp marker
Komax 62 notching and slitting machine
CSU intermediate stripping module
ims 295 inkjet (BC/MC/BS)
Deposit systems
dps 272 dual drum coiler
KRI 800 wire coiler
dps 261 Binder
dps 375 wire deposit system
KA 3000 wire deposit system
KA 6000 wire deposit system
Services
Komax offer to you an optimal support by individual Service offers.
After-Sales Service
Production Assistance
Certified Training Courses
Feasibility Test